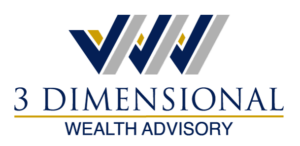 The process of selecting appropriate insurance products is extremely important and often complex.
3 Dimensional Wealth Advisory has a thorough knowledge of life insurance, disability protection and medical insurance.
Through proper risk management, we attempt to minimize risks, bearing only those risks in life that you can afford, insuring against the risks in life that would be financially catastrophic.
As brokers representing a wide variety of quality insurance companies, whatever your insurance needs, 3 Dimensional Wealth Advisory is committed to providing you with financial security through quality products and service. 

Have questions?
We're here to help you.
Connect with a 3D Wealth team member.

© 2021 All Rights Reserved 3 Dimensional Wealth Advisory
3 Dimensional Wealth Advisory and Vanderbilt Financial Group are separate and unaffiliated entities
Vanderbilt Financial Group is the marketing name for Vanderbilt Securities, LLC and its affiliates.
Securities offered through Vanderbilt Securities, LLC. Member FINRA, SIPC. Registered with MSRB.
Clearing agent: Fidelity Clearing & Custody Solutions
Advisory Services offered through Vanderbilt Advisory Services & Consolidated Portfolio Review.
Clearing agents: Fidelity Clearing & Custody Solutions, Charles Schwab & TD Ameritrade
Insurance Services offered through Vanderbilt Insurance and other agencies
Supervising Office: 125 Froehlich Farm Blvd, Woodbury, NY 11797 • 631-845-5100
For additional information on services, disclosures, fees, and conflicts of interest,
please visit www.vanderbiltfg.com/disclosures