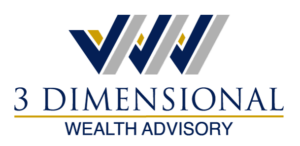 Individuals
Each one of us has individual financial needs, some are more complex than others. But regardless of your situation, achieving financial success requires careful planning of your finances and careful guidance to meet your goals and objectives. 3 Dimensional Wealths wide array of financial planning specialties has you covered.
Families
3 Dimensional Wealth has a rich heritage revolving around family. Fostering a culture with a strong focus on family, 3 Dimensional Wealth's goal is to strengthen families, not just by addressing their financial wealth, but by looking at their total wealth, including their personal and social wealth – their "3 Dimensional Wealth." 
Businesses
With any prospective client, the financial management process at 3 Dimensional Wealth Advisory begins with an in-depth evaluation of your current financial situation. Once we have established your overall objectives, we will focus on your specific goals. With changing economic conditions and market swings, we advocate regular reviews to make sure those objectives are being met. We work with you side by side so that you are confident in and comfortable with the financial suggestions we make.
Have questions?
We're here to help you.
Connect with a 3D Wealth team member.

© 2021 All Rights Reserved 3 Dimensional Wealth Advisory
3 Dimensional Wealth Advisory and Vanderbilt Financial Group are separate and unaffiliated entities
Vanderbilt Financial Group is the marketing name for Vanderbilt Securities, LLC and its affiliates.
Securities offered through Vanderbilt Securities, LLC. Member FINRA, SIPC. Registered with MSRB.
Clearing agent: Fidelity Clearing & Custody Solutions
Advisory Services offered through Vanderbilt Advisory Services & Consolidated Portfolio Review.
Clearing agents: Fidelity Clearing & Custody Solutions, Charles Schwab & TD Ameritrade
Insurance Services offered through Vanderbilt Insurance and other agencies
Supervising Office: 125 Froehlich Farm Blvd, Woodbury, NY 11797 • 631-845-5100
For additional information on services, disclosures, fees, and conflicts of interest,
please visit www.vanderbiltfg.com/disclosures