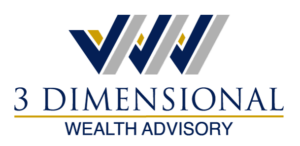 The origination of the Palumbo Team dates back to September of 1988 when Tom started with Diefendorf Capital Planning Associates, now 3 Dimensional Wealth Advisory. Over the past 30 years, Tom helped his clients in their desire to achieve their financial goals by implementing various strategic and tactical approaches best suited for his clients and their families.  The growth of the business led to expansion. Matthew Rendell joined Tom in February 2019, leveraging not only his skills and experience as a CPA and financial consultant with a Top 5 firm, but also his drive for excellence. In this key partnership, Tom and Matt strive to serve not only current clients but also the next generation. The P&R Team looks forward to continually providing first class service to clients for many years to come.
Have questions?
We're here to help you.
Connect with a 3D Wealth team member.

© 2021 All Rights Reserved 3 Dimensional Wealth Advisory
3 Dimensional Wealth Advisory and Vanderbilt Financial Group are separate and unaffiliated entities
Vanderbilt Financial Group is the marketing name for Vanderbilt Securities, LLC and its affiliates.
Securities offered through Vanderbilt Securities, LLC. Member FINRA, SIPC. Registered with MSRB.
Clearing agent: Fidelity Clearing & Custody Solutions
Advisory Services offered through Vanderbilt Advisory Services & Consolidated Portfolio Review.
Clearing agents: Fidelity Clearing & Custody Solutions, Charles Schwab & TD Ameritrade
Insurance Services offered through Vanderbilt Insurance and other agencies
Supervising Office: 125 Froehlich Farm Blvd, Woodbury, NY 11797 • 631-845-5100
For additional information on services, disclosures, fees, and conflicts of interest,
please visit www.vanderbiltfg.com/disclosures