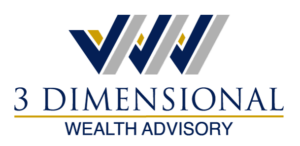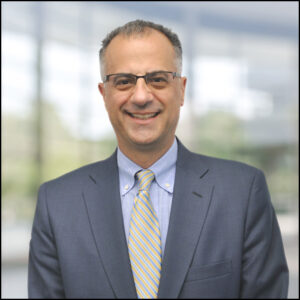 Tom Palumbo, CLU®, ChFC®, CAP®, CRPS®, RF™
Partner
tom.palumbo@3dwealthadvisory.com • (516) 759-3900 Ext. 1007 
A veteran financial advisor, Tom has been with 3 Dimensional Wealth Advisory since the start of his career in 1988. As a leader in his organization, he is a partner and client relationship manager for the firm. He focuses on helping his clients with their personal, social, and financial goals.  With over 34 years of experience, he specializes in personal financial planning for individuals as well as employee benefits for small business owners.
Tom is a graduate of Long Island University at C.W. Post with Magna Cum Laude honors in business management. In 1995 and 1996 he received the designations of Chartered Life Underwriter® (CLU®) and Chartered Financial Consultant® (ChFC®). In 2011, he earned the designation of Chartered Advisor in Philanthropy® (CAP®). All three professional credentials were received from the American College in Bryn Mawr, PA.
An additional area he specializes in is the retirement planning arena. In the spring of 2011, Tom earned his Chartered Retirement Plan SpecialistSM (CRPS®) from the College of Financial Planning in Colorado, which enables him to consult in the qualified plan marketplace, especially designing & implementing 401(k) plans. He is a registered representative of Vanderbilt Securities, LLC and holds his Series 7 & 63 licenses. Lastly, he is a Registered Fiduciary (RF™) through Dalbar, Inc., the financial community's leading independent expert for evaluating, auditing, and rating business practices, customer performance, product quality and service.
Tom is active in charitable and not-for-profit associations.  In addition to spending his time volunteering for various organizations, he loves to play golf and racquet sports. He also enjoys travel, cooking and entertaining in his homes in Oyster Bay & New York City. 

Have questions?
We're here to help you.
Connect with a 3D Wealth team member.

© 2021 All Rights Reserved 3 Dimensional Wealth Advisory
3 Dimensional Wealth Advisory and Vanderbilt Financial Group are separate and unaffiliated entities
Vanderbilt Financial Group is the marketing name for Vanderbilt Securities, LLC and its affiliates.
Securities offered through Vanderbilt Securities, LLC. Member FINRA, SIPC. Registered with MSRB.
Clearing agent: Fidelity Clearing & Custody Solutions
Advisory Services offered through Vanderbilt Advisory Services & Consolidated Portfolio Review.
Clearing agents: Fidelity Clearing & Custody Solutions, Charles Schwab & TD Ameritrade
Insurance Services offered through Vanderbilt Insurance and other agencies
Supervising Office: 125 Froehlich Farm Blvd, Woodbury, NY 11797 • 631-845-5100
For additional information on services, disclosures, fees, and conflicts of interest,
please visit www.vanderbiltfg.com/disclosures