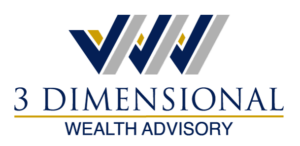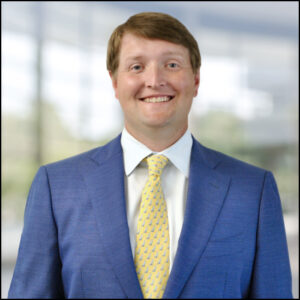 Jeffrey A. Higgs. CFP®
Partner
Jeff grew up in Darien, Connecticut and attended prep school at Brewster Academy in Wolfeboro, NH. After graduating from Brewster, Jeff went to Davidson College where he graduated with a Bachelor of Arts in History in 2008. He has been with 3 Dimensional Wealth Advisory since graduating from Davidson. After completing a rotation in each area of wealth management at the firm, Jeff earned his Certified Financial Planner™ (CFP®) designation.  In 2018, Jeff formed a partnership with fellow advisors Doug Halbreiner and Chris Natale. Jeff currently works directly with clients on all aspects of their financial plan to help them in their desire to achieve their desired financial independence and success.  Outside of work, Jeff enjoys playing golf, paddle tennis, squash, and spending time with his wife, 4 kids, and 2 dogs.

Have questions?
We're here to help you.
Connect with a 3D Wealth team member.

© 2021 All Rights Reserved 3 Dimensional Wealth Advisory
3 Dimensional Wealth Advisory and Vanderbilt Financial Group are separate and unaffiliated entities
Vanderbilt Financial Group is the marketing name for Vanderbilt Securities, LLC and its affiliates.
Securities offered through Vanderbilt Securities, LLC. Member FINRA, SIPC. Registered with MSRB.
Clearing agent: Fidelity Clearing & Custody Solutions
Advisory Services offered through Vanderbilt Advisory Services & Consolidated Portfolio Review.
Clearing agents: Fidelity Clearing & Custody Solutions, Charles Schwab & TD Ameritrade
Insurance Services offered through Vanderbilt Insurance and other agencies
Supervising Office: 125 Froehlich Farm Blvd, Woodbury, NY 11797 • 631-845-5100
For additional information on services, disclosures, fees, and conflicts of interest,
please visit www.vanderbiltfg.com/disclosures