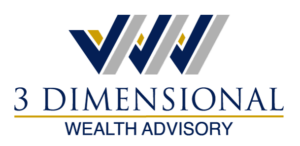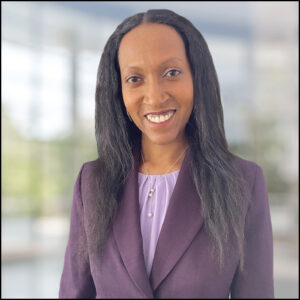 Michelle Lynch
HR/Operations Manager
Michelle is a native New Yorker and holds a Bachelor of Arts in Psychology from Brown University. A big believer in personal development and change management, Michelle began her professional career in the nonprofit industry serving organizations that advance the lives of children and families. For several years, she also owned and operated a childcare center for underserved populations.
Passionate about service and its possibilities in the private sector, Michelle joined the Simon Agency, a wholesale insurance firm, as an HR Director. Years spent in management and leadership positions, provided the perfect foundation for Michelle to join 3 Dimensional Wealth Advisory in the summer of 2019. In the role of Human Resources and Operations Manager, Michelle uses her skills in people management, business administration and solution oriented strategic planning to help maintain the firm's success. 
When Michelle is not actively pursuing ways to make the world a better place, she is spending time with her daughter, family, and friends. She enjoys travelling and creative writing.

Have questions?
We're here to help you.
Connect with a 3D Wealth team member.

© 2021 All Rights Reserved 3 Dimensional Wealth Advisory
3 Dimensional Wealth Advisory and Vanderbilt Financial Group are separate and unaffiliated entities
Vanderbilt Financial Group is the marketing name for Vanderbilt Securities, LLC and its affiliates.
Securities offered through Vanderbilt Securities, LLC. Member FINRA, SIPC. Registered with MSRB.
Clearing agent: Fidelity Clearing & Custody Solutions
Advisory Services offered through Vanderbilt Advisory Services & Consolidated Portfolio Review.
Clearing agents: Fidelity Clearing & Custody Solutions, Charles Schwab & TD Ameritrade
Insurance Services offered through Vanderbilt Insurance and other agencies
Supervising Office: 125 Froehlich Farm Blvd, Woodbury, NY 11797 • 631-845-5100
For additional information on services, disclosures, fees, and conflicts of interest,
please visit www.vanderbiltfg.com/disclosures