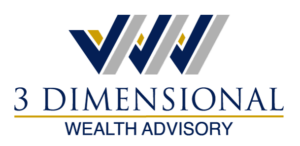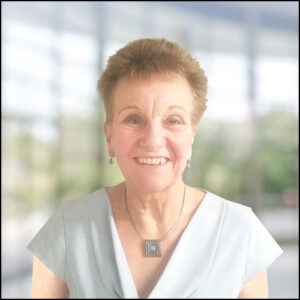 Priscilla More
Client Services Manager
Priscilla has been part of 3 Dimensional Wealth Advisory for over 17 years. She started as a part-timer to deliver support to advisors across all product lines of the broker dealer and provide clients with personal and timely assistance when performing servicing requests. As the firm's needs grew, Priscilla came on-board full time to expand her role in the Registered Investment Advisor (RIA), Broker Dealer (BD) and insurance services. Her background in audit and compliance provides the discipline to carry out her responsibilities as the principal for the Office of Supervisory Jurisdiction (OSJ) and RIA.
Prior to joining 3 Dimensional Wealth Advisory, Priscilla spent 22 years with Société Générale and in 1995 she was named their Vice President and Regulatory Compliance Officer. During this time, she gained experience working in the Accounting Department, Internal Audit and Compliance Department with a concentration on regulatory compliance issues. Priscilla earned her Bachelor of Science in Accounting from Queens College City University of New York. She is a General Securities Principal (Series 24) and she holds her General Securities Representative License (Series 7) and Uniformed Securities Agent State Law Designation (Series 63), as well as having a Medallion Signature Guarantee Certification.
Priscilla has been married for over 30 years to her husband Dan and they have one son who is the pride and joy of their life. When not at work, Priscilla can usually be found enjoying her garden. 

Have questions?
We're here to help you.
Connect with a 3D Wealth team member.

© 2021 All Rights Reserved 3 Dimensional Wealth Advisory
3 Dimensional Wealth Advisory and Vanderbilt Financial Group are separate and unaffiliated entities
Vanderbilt Financial Group is the marketing name for Vanderbilt Securities, LLC and its affiliates.
Securities offered through Vanderbilt Securities, LLC. Member FINRA, SIPC. Registered with MSRB.
Clearing agent: Fidelity Clearing & Custody Solutions
Advisory Services offered through Vanderbilt Advisory Services & Consolidated Portfolio Review.
Clearing agents: Fidelity Clearing & Custody Solutions, Charles Schwab & TD Ameritrade
Insurance Services offered through Vanderbilt Insurance and other agencies
Supervising Office: 125 Froehlich Farm Blvd, Woodbury, NY 11797 • 631-845-5100
For additional information on services, disclosures, fees, and conflicts of interest,
please visit www.vanderbiltfg.com/disclosures